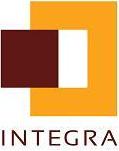 INTEGRA
Migrants' Integrating Kit Basic Language for Dealing with Financial Matters
Lifelong Learning Programme proiect GRUNDTVIG Multilateral
Ref. no: 510258-LLP-1-2010-1-LTGRUNDTVIG-GMP
http://www.integra-project.eu/
The project consortium is composed of institutions from Lithuania, Greece, Germany, Spain, Turkey, Ireland, Netherlands, Romania, UK and Poland.
The aim of the project is to work together with social partners such as migrant communities and financial institutes to create a Europe wide network of relevant institutes in order to reach migrants in partner countries to improve their integration into local society by providing them with opportunities to gain language skills on basic financial matters.
The specific objectives are to:
-analyse their needs in terms of basic local language knowledge in relation to financial matters, financial terminology, basic financial documentation as well as specifics of financial systems in partner countries in order to fulfil everyday needs
-compare good practice used for introducing basic local language on financial matters and basic country specific financial operations in old EU member states (members before 2004) as well as in new EU member states (joined EU in 2004 and later)
-collect materials for the development of an essential Kit for migrants, which will consist of financial terminology, financial glossary and guide with main information on financial institutes or information sources in partner countries' and migrants' languages corresponding to migrant needs
-organise and implement trainings together with language professionals and financial experts to representatives of migrant communities in order to cascade that training to ultimate beneficiaries
-migrants of the partner countries
-collect materials to create and develop an active web portal with the support and direct involvement of social partners
The general objectives are to enhance:
-the basic language skills of migrants living in partner countries, specifically relating to financial matters
-migrants' potential for mobility within the EU labour market
-intercultural learning and empathy in migrant communities for international communication in different countries
-self-confidence among migrants-ability to break personal and cultural frontiers
Target groups:
- migrants from new EU member states
- new migrant communities with new traditions- migrants from outside the EU
- old communities of migrants with old traditions from third countries including Turkish, Somali, Afghan, Iranian, Chinese, etc.
- migrants from third countries- Social partners
- financial institutions and immigrant communities, educational institutions and institutions that support immigrant communities.
Main outputs:
-created European network of fitted trainers from migrant communities able to continue delivering the skills to final beneficiaries
-developed Useful Kit of financial terminology, financial glossary and a guide with main information on financial institutes or financial information sources
-created constantly updated long-time after project is over active webportal integrating all the useful financial information, on-line trainings, contact information and networks data.
Project presentation_ppt.
Newsletter 1_January 2011
Newsletter 2_April 2011
Newsletter 3_June 2011
Newsletter 4_September 2011
This project has been funded with support from the European Commission. This site reflects the views only of the author, and the Commission cannot be held responsible for any use which may be made of the information contained therein.