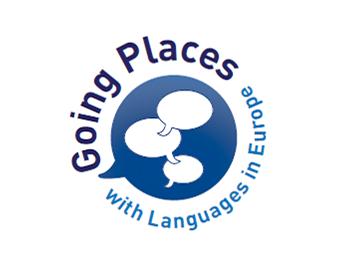 Going Places with Languages in Europe
Leonardo Da Vinci Transfer of Innovation
Project No: 2011-1-GB2-LEO05-05450
Agreement No: UK/11/LLP-LdV/TOI-423
There is a common perception within the labour market of increased opportunities by raised intercultural competencies and language skills (ET 2020) and the impact of these on economic success and the impact and importance of promotion of key competences in VET. However this is not often reflected in the courses provided for learners and trainees, where content is general and not vocational. The Going places project aims to address both European and National priorities, which mainly support the development of the quality and attractiveness of VET systems, by addressing learners through enhancement of teacher/trainers' skills and competencies in both VET and IVET.
Project partnership:
- University of Wolverhampton, UK
- VHS Cham, DE
- Institute for Human Resources Development, PL
- EuroEd Foundation, RO
The project aims to:
• Transfer, by adapting and modifying the content of the resource based on the analysis and consideration of the local linguistic context, as well as the socio-cultural aspect in Poland, Germany, Romania
• Produce accompanying trainers' notes to support the professional development of VET trainers and teachers in preparing learners for the labour market
• Provide a new dimension to the resource by mapping it to the European framework which support transfer of credits
• Evaluating it in its use for CLIL within a vocational training context
By meeting the above aims it is hoped that the new knowledge gained during this process will improve the provision by offering a new innovative ICT teaching approach to vocational languages with accompanying notes and guidance which can be used by other countries. The ICT element and non-traditional teaching approach of this resource is proven to be motivating for those learners who find it hard to engage with traditional teaching via the use of books and listening CDs.
Target groups:
- schools;
- language teachers/ trainers in secondary education;
- pupils, students;
- decision makers in the field of education and labour;
- education institutions;
- other interested parties.
Activities:
- An Analysis of the current state of languages education and national policies supporting VOLL and CLIL in vocational language education, current implementation models in the countries of the partners.
- Identify current training and professional development of teachers and trainers in the context of vocational language teaching.
- Identify current accreditation models for Vocational Education in languages.
- Identification of potential issues in this area with view to make recommendations which will be incorporated during the adaptation of the resource.
- Development of a series of resources and interactive powerpoints for training the teachers/trainers in using the resource as well as developing their understanding of pedagogy in relation to the use of ICT in vocational language education.
- Piloting and testing of the resources developed.
- Setting up of an advisory committee comprised of expert and policy makers in the field of vocational languages.
This project has been funded with support from the European Commission. This publication [communication] reflects the views only of the author, and the Commission cannot be held responsible for any use which may be made of the information contained therein.